Meet Kiisha and Kemi: the founders of 'Kishem' who aim to make all children feel confident through representation
In their spare time,  you can find them doing arts and crafts like sketching and origami, baking or reading fantasy, fiction and scary books. Oh and also creating a new coloring book! Meet 7 year old Kemi and her 5 year old sister Kiisha, the creators of Kishem.
Last year, they launched a coloring book featuring the main character Kishem alongside a few of her friends. Wanting to add a unique twist to it, they also provide short descriptions about each of the characters so readers can get to know them a bit better. 
Their inspiration? Well, they noticed that there were not many books in the world that represented themselves or their friends in school so they wanted to help fill that void. Seeing their parents work hard on their business also inspired them to want to try to have one to call their own too. 
After receiving a flyer about their forthcoming coloring book, I just HAD to find out more. Fast forward to a few weeks later on a brisk Sunday afternoon, we finally got to meet these girl bosses.
Check out some highlights from the interview below!
Do you have a favourite character?
Kiisha: My favourite character is Mya because she loves baking.
Kemi: My favourite character is Amor. I like technology as well and she likes technology.
What does your hashtag #KishemCTR mean to you?
It stands for confidence through representation. We want all children to feel confident and we don't want anyone to feel left out. We want all coloring books to have different races of different children.
Your motto is "We feel it's important to make all children feel important". Why is this important to you?
We have different coloring books at home but they don't have different races of different children. Our coloring book has different races of different children because we want all children to be represented.
Although their first book features only girls, there is already a second book in the pipeline which will include both boys and girls.  They definitely see themselves creating more books together in the future and plan to offer various goodies emblazoned with the Kishem character of course  including bed spreads, phone cases and key rings.
Growing up, the girls' dad would always say, "girls problems are meant for solving". Not only did Kiisha and Kemi identify a problem but also came up with a solution to make children feel confident and happy. You go girls! #blackgirlmagic personified.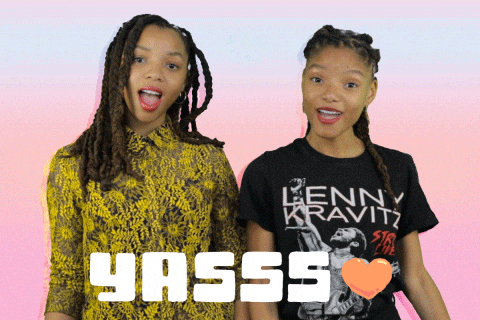 Most importantly, Kiisha and Kemi feel confident when they read their book so we know countless other children will as well.
The Kishem coloring book is available now and you can find it here.
We can't wait to see what Kiisha and Kemi have in store next and know they have a very bright future ahead of them!
 Already have a copy of  the Kishem coloring book? Share how much you like it below!
Please reload