Bessie - Queen of the Sky
Believe it or not, last year was the 1st time I ever heard the name Bessie Coleman (very sad I know).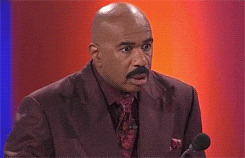 If you haven't then quick lesson time (you're welcome)! Bessie Coleman who was the first black woman in the world to receive her pilot's license. Bessie developed an interest in flying but American flying schools at the time did not accept black people or women. So she decided to save her money, learn French and move to France to achieve her goal. I love her journey and 'Bessie – Queen of the Sky' captures this perfectly in a very digestible way for children.
Queen Girls is a collection of stories of real women turned into fairy tales. It is not surprising that the first woman they chose to start the collection with was Bessie Coleman - because why not?! We had the pleasure of catching up with Andrea & Jimena, co-creators of Queen Girls last year and learned more about their selection process.
There are so many amazing women whose stories can definitely be turned into fairy tales. What is the selection process like and what made Bessie Coleman your 1st choice to start off this collection with?
Andrea: Jimena and I enjoyed choosing our first Queen. We both did some research on our own and made a list of individuals that stood out and inspired each of us. We shared those with each other and compiled one list of both our favorites to share with family and friends. Together, we chose Bessie Coleman. We liked Bessie because she was a woman ahead of her time, she was passionate, determined, and brave - all traits we'd like to teach our girls. She also adds diversity into our collection, which is important to us.
Kae loved the book and we were both captivated by the beautiful illustrations. Once we got to the end, he commented that it was "special" and wanted to read again! It struck the right balance of words, some he could comfortably read while there were others that piqued his interest, which led us to investigate their meanings. One thing I appreciated about the book was that it highlights the reality and hardship of being a woman (with a dream) in Bessie's time. This opened up conversations where we discussed and reflected on some of the struggles women faced then which perplexed him naturally! Throughout the book, there was an underlying message of gender equality which is important to instill in children.   
Let's get into their 'One for One, Book for Book' initiative though. Each time a book is purchased another is donated to an organization that fights illiteracy and empowers girls. Last year alone, they already donated over 1,500 copies to organizations in Illinois including Bernie's Book Bank and Open Books Ltd. with the hopes of donating even more.
They currently have a kick starter campaign on with the goal of creating more books like 'Bessie – Queen of the Sky'. If you'd like to support, you can find out all the information here.
Despite the adversity and struggles, Bessie's story is the epitome of perseverance and dedication and can inspire so many. I'm glad Kae was able to learn about her at 7 vs. 24! 
Please reload