During my usual daily Instagram scrolling, I happened to see a book cover with the title "Sister Girl" and I was immediately intrigued. What was this story about? It also cleverly had a slang used by some of my family so the book already scored some bonus points before I clicked to find out more.
The Sister Girl Collection is an empowerment tool to encourage young girls to be courageous, creative, and live productive lives. Each book teaches a new lesson, skill, or touches on exploring the world. Readers can grow with Sister Girl as they also experience new things in their own lives. Families can add this collection to their home library, sharing the stories and lessons for years to come.
It was such a pleasure to catch up with author Nicole Fenner about her series. Catch the highlights below!
"Sister Girl" is definitely a catchy and memorable name! - what inspired this?
For a while I was thinking about writing children's books.  One Saturday morning last year I woke up and the name "Sister Girl" came to mind. I liked the idea and went with the name.

After attaining your degree what did you learn/discover that reinforced how integral children's' early years are?
During undergrad I volunteered as a tutor at the local after school program and also worked as a youth health counselor at an elementary school. Those two experiences helped me to understand the importance of early childhood education and the fact that children need to be nurtured in all areas of life; mentally, physically educationally and socially. We need to equip our children with the necessary life skills to succeed. The classroom taught me the book knowledge but getting out there and working in the community let me know that we are all needed to make a difference.
What has been the most challenging and rewarding aspect of your Sister Girl journey so far?
The most challenging aspect of the journey would be marketing and promoting the brand since I work a full-time second shift job. I see that is an area to improve so I am working on making more time to work on my project. The most rewarding aspect would be going to the local library and elementary school to read Sister Girl and the Training Wheels to the children. Seeing their smiling faces made my heart smile.

We love the fact that "Sister Girl and the Training Wheels" celebrates a father-daughter relationship. Why was this so important for you to showcase?
One of the goals of the Sister Girl Collection is to spotlight positive family dynamics in our community. We have wonderful dads in our communities and we must celebrate their contributions to our families. Also, I lost my dad to cancer in 2014. Writing gave me the opportunity to grieve and celebrate my dad.
We see that Sister Girl's next adventure will include getting a new dress - can you share any details for our readers? Is there a release date?
"Sister Girl and the New Dress" will be released October of 2017 via Kickstarter for presales.
Sister Girl takes on an exciting new lesson as her mother teaches her how to sew. Not only will she be able to make beautiful creations to wear, she is also learning about saving money. Along with that, she gets another reminder on why patience is important when you try new things. Sister Girl's wonderful family is continuing to mold her into a well-rounded young lady. Readers will enjoy Sister Girl's latest journey. It is also a good way for parents to engage in dialogue with their children about a hobby they would like to take up after reading the book.
You can stay updated on their website  or follow them on Instagram @sistergirlcollection.
I can definitely relate to the concept of time (or the lack thereof) of balancing marketing etc. while working a full time job so kudos to Nicole for the great work so far!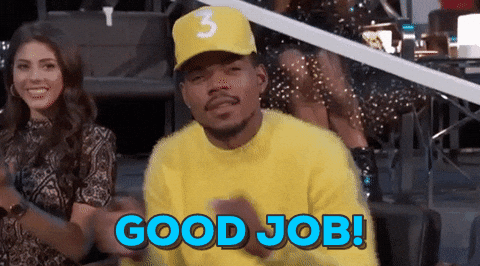 Books like these are definitely needed and thank you for your contribution to helping the cause. I can't wait to see more of Sister Girl's journey and what she gets up to next.
Has anyone ever called you sister girl? 
Please reload